Beer Belly Jellies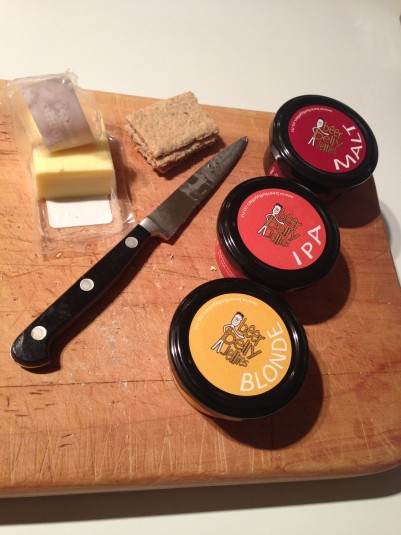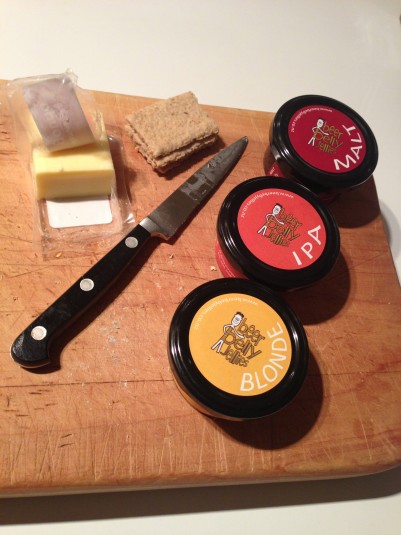 Another guest post from Heather at Foodie Gems of Wellington. We love guest posts. 
For all you crafty beer fans out there, an innovative new product – Beer Belly Jellies.
Inspired by a similar product in Canada some years ago, Lindy McLennan has partnered with the ParrotDog boys to hand craft these delights.
So as local as local gets.
Most obviously for use with cheeses, meats or lavosh, Beer Belly Jellies can also be used as extra flavour in baking, soups, curries, salads, on ice cream, and in a seemingly unending array of other food situations (and you thought beer was just for drinking…).
I'm especially keen on trying the Sticky Pecan Date Cake and White Cheesecake Truffles.
But back to the jellies.
Craft beer with sugar, lemon juice and granny smith apple pectin, the challenge is apparently in the setting, with different beer batches having slightly different set points (no wandering off during the making!).
There's a range of flavours to please all palates – blonde (milder like quince, so a good place to start), pale ale (a little spicier), malt (richer and perfect with blue cheese), and hot out of the kitchen, a new chili blonde (spicy and tingly).  Nice.
Paired with Lindy's fresh-made lavosh, a dreary afternoon was immediately elevated to another plane (she tells me they can't figure out the lavosh use by date as it gets eaten too quickly!).
Found at New World Island Bay, the Popup Design Shop (currently on the corner of Tory and Wakefield), and from this weekend Ontrays in Petone.
Definitely a producer to keep an eye on.