New-ish at the Movies: Man of Steel, Everybody Has a Plan and White Lies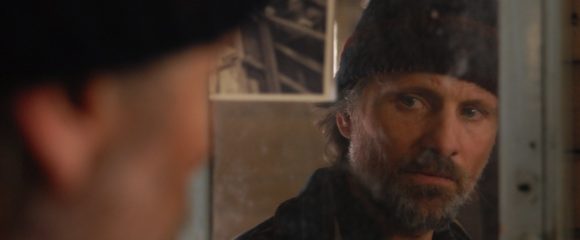 Man of Steel is a self-consciously epic re-imagining of the Superman story, first told in print in the 1930s and most recently rebooted on screen by Bryan Singer as Superman Returns just prior to the commencement of my reviewing career in 2006. It's remarkable both for the scale of the production, the stakes for producers DC and Warner Bros, and for the degree to which I disliked it. Usually, I don't get too riled up about blockbuster comic book fantasy pictures – they are either more entertaining or less – but this one got under my skin so much I was actually quite angry by the time the closing credits finally rolled.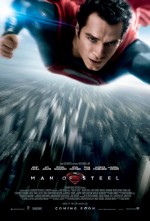 I don't have room here (because there are actual good films I'd rather talk about) to tear the Man of Steel apart but I will float a few thoughts that have been bothering me recently about blockbuster movies generally: It seems to me that the huge amounts of computing horsepower that directors have at their fingertips nowadays is being used, for the most part, to destroy.
[pullquote]Man of Steel delights in destruction, reeling off 9/11 trauma-triggering moments with reckless abandon.[/pullquote]I'm getting very tired of watching buildings, streets and even entire cities razed digitally to the ground without a second thought for the (admittedly still digital) people inhabiting them. This is an arms race and somehow directors (like MoS's Zack Snyder) have decided that every new tentpole needs to use even more imagination to destroy even more stuff and kill even more people who will go unmourned by the heroes supposedly there to protect them.
Back in 1990, Bruce Willis (as John McClane in Die Hard II) raced across a freezing runway carrying handmade torches to try and prevent an airliner full of passengers from crashing – the result of the villain's chilling recalibration of the airport radar. After he had failed, you could see the torment on Willis's face and it affected the character's behaviour through the rest of the film. It kind of broke him and you can argue that he has never been the same 'happy-go-lucky' John McClane since.
This year, in G.I. Joe: Retaliation, the villain (played by Jonathan Pryce) hijacks a nuclear weapon and uses it to destroy London. All of it. And at the end, instead of remembering the eight million people who were sacrificed, the team stand around patting each other on the back and giving each other medals! Even Spock in Star Trek Into Darkness has the decency to be passive-aggressive about the loss of his entire planet, but we don't dwell on it and quickly move on.
Man of Steel delights in destruction, reeling off 9/11 trauma-triggering moments with reckless abandon. I'm not sure it's the wanton digital destruction that I'm so offended by, rather than the lack of grief. In The Avengers, for example, we feel more strongly for Iron Man's close brush with mortality (and vulnerability) than for all the honest citizens who perished and the millions of others who lost their homes and their jobs.
There has to be another way and – if you'll allow me to be unfashionable for a moment – we already have a model. In the most successful film of all time, the greatest amount of computing power ever devoted to a motion picture was pressed into service to create a world, to invent a civilisation and then to produce a story about protecting that civilisation from us. And audiences responded to it in record numbers. Being positive, who'd a thunk it?
Two films that do deserve your attention will be a little harder to find than the Caped Crusader, above, but are worth seeking out. In Everybody Has a Plan, we get two Viggo Mortensens going out of their way to prove the exact opposite. Nobody knows what the Hell they are doing in this Argentinian thriller in which Viggo gives his fluent Spanish a run playing identical twins who have ended up on the opposite side of the tracks.
Agustín is a big city paediatrician with a nice apartment and a beautiful wife intent on adopting them a family. Brother Pedro stayed on the remote island where they grew up and now keeps bees and assists with the occasional kidnapping. Suffering from a terminal disease, Pedro makes his way to the big city looking for help. His unsatisfied brother busks himself a plan which – as the saying goes – will change both of their lives forever. Everybody Has a Plan is a terrific, atmospheric, thriller with Viggo at his soulful best.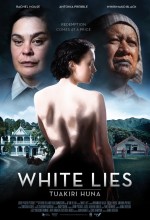 Ex-patriate Mexican director Dana Rotberg has been tempted back behind the camera by South Pacific Pictures' John Barnett and by Witi Ihimaera's novella "Medicine Woman". The resulting feature, now known as White Lies, is a slow burner of a female-driven drama that packs an emotional wallop. Muso Whirimako Black plays Paraiti, a healer in 1920s Te Urewera, scarred in more ways than one by the colonial forces' destruction of her village while she was a child.
Reluctantly enlisted to perform a late abortion on the white woman from the big house (Antonia Prebble), she changes her mind and decides to save the baby – a baby whose arrival threatens to rock the carefully balanced relationships between Prebble's Rebecca, her maid (Rachel House) and the soon-to-return husband and master.
I want to be careful that I don't reveal too much – even to those who have read Ihimaera's original story from which there is some divergence. Suffice to say that the long and intense birth scene is one of the most remarkable ever to feature in a New Zealand film – powerful, mystical, painful and redemptive; absent the usual cheap emotional shortcuts. It's the profound centrepiece of a film where the beginning and end don't quite reach the same level. I'm not sure why but it might have something to do with the multi-translated dialogue (from Spanish to a kind of stilted colonial English) feeling lifeless compared to the beautiful images on screen.