A little birdie told me there's a Scottish degustation sometime in the near future at the Copthorne Oriental's One80 restaurant.
So a bit of digging around uncovered the menu and price (here) and the date (this Saturday 25th January).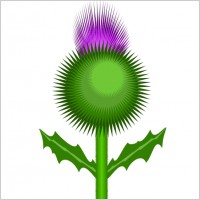 Cock-a-leekie soup, haggis, neeps, shortbread and clootie dumplings, just to name a few delights.  All matched with Brookfield wines or Jura single malt whiskys (and I've had a sneak tasting of the Gelissimo whisky gelato – mmm mmmm).
One80's Wellington on a Plate event last year was also a degustation, and I believe executive chef Chetan Pangam has a fairly fussy palate, so you shouldn't go too far wrong at One80 for a dining 'experience'.  My last visit there I thought the surroundings were maybe getting a little tired, but I really enjoyed the food.
Chetan usually also includes an indian-inspired dish or two on his usual menu, and tends towards less common ingredients like ostrich, Waikanae crab, Silere alpine merino etc.
So, for those with a hankering for something Scottish, get thee booked for Saturday. Bagpipes optional.
And for those who might just want a different dining experience (and especially if you have the entertainment card), One80 might just be worth a look.
Dún do bhéal agus bí ag ithe (the Gaelic version of 'shut up and eat')…