Mighty Mighty RIP
Not sure quite what to add so just going to post the Mighty Mighty official message here. Wail at will.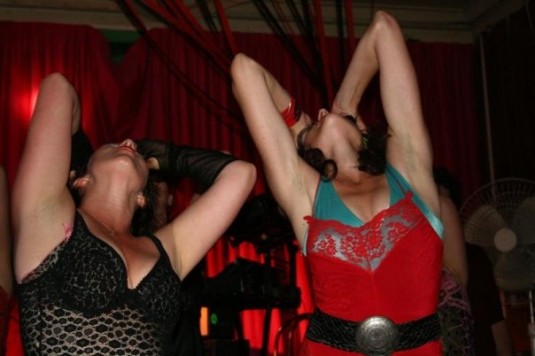 The 'Castle that Cares', Wellington bar Mighty Mighty will be closing its doors at the end of May 2014.
The institution opened on 11 November 2006 in a former Pakistani restaurant at the top of the stairs at 104 Cuba St.
Co-owner/Manager Sally Thomson says, "Initially the space was opened with a 2-3 year window in mind. However the space took on a life of its own and now, as circumstances for the owners have changed, it's time to close the doors and leave the legend large."
Thomson says, "We created a great space and bought the best music we could find. But it has been the people of Wellington that have made the place such an awesome place to hang out."
Co-owner Sam Chapman agrees, "We've been extremely fortunate to have worked and partied with such an extraordinary bunch of people. It's the collective energy of so many good folk that has made Mighty Mighty what it is. From staff, to patrons, bands and performers – we've been blessed with the best. As a group we set out with the simple aim of providing Wellingtonians with a place to spazz… and spazz they have. For that we're eternally grateful."
Over the past seven years the bar has hosted international acts such as Guitar Wolf and Thee Oh Sees most recently, as well as the full range of New Zealand music from The Clean, to Lorde. There have been festivals for different nationalities and the idea of a 'Community Hall' where anyone is welcome and anything goes, has always been paramount to the team behind the scenes.
The space has been party to burlesque nights, Fringe Festival shows, a highly competitive regular quiz night, book launches (including local author Duncan Sarkies), countless album releases, the Mighty Markets, major birthday parties, engagements and has been home for groups like the Real Hot Bitches Dance troupe.
"We now have four months to celebrate and we are keen to say thanks to Wellington for having us," Thomson says. "There will be a large countdown installation above the piano so people will know how many days there are left to party with us. This is our chance to say thank you to everyone and goodbye."