New Zealand International Film Festival 2014
It's less than 2 weeks till The Wellington round of the New Zealand International Film Festival
Typical Wellington behaviour at this time often includes
– Courtenay Place place being full during daylight hours
– people taking no lunch breaks to allow for an extra long lunch break to catch a film
– taking a day off work to see 4 films in a row
– Taking 2 weeks off work to spend the time in a darkened cinema
– Catching up with people you only see once a year at film festival
– taking mini trips to other Cities just to see films you missed in Wellington
– excessive listening to the Rancho Notorious podcast to see what Dan or Kailey think of a film or special watching tips
– running between the Paramount and the Embassy to catch a film
– eating while standing in line for a film
– trying to guess which film will come back when caught in a timetable dilemma
In light of what will be a wonderful 2 weeks in Wellington, here's our personal tips for what to catch during the festival. Also trust us if you can see something at Film Festival see it at Film Festival. Don't wait for a film to  return, for Video on Demand. nothing beats the big screen and nothing beats a big screen filled with fellow film fans, even worse the returning film might be something edited down for timing or some other stupid reason.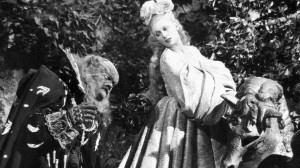 Heather C
Aunty and the Star People – inspiring, uplifting and she's a local.
Beauty and the Beast – one of the great original classic fairytales which looks to have amazing detail..
Beloved Sisters – for the emotion and passion of two centuries prior.
REALITi
: While NZ doesn't have a stellar track record for science fiction movies, Chad Taylor and Jonathan King make an intriguing team that should bring dark, literate menace to this existential dystopian thriller.
Particle Fever
: Themes don't come much bigger than the nature and fate of the universe, so this documentary about the Large Hadron Collider and the search for the Higgs boson should appeal to more than just physics junkies.
Goodbye to Language 3D
: Godard infamously said that "
a film should have a beginning, a middle and an end but not necessarily in that order". He continues to throw out the rules, not just for the 3D technology normally reserved for popcorn fodder, but for language itself.

Boyhood
. Because of the idea of the lead aging from 6 to 18 over the course of the story, and because it's a Richard Linklater picture.
Hard to Be a God
. Never heard of the director but the NZIFF write-up is irresistible.
Under the Skin
. Jonathan Glazer's long-evolving back catalogue points to him eventually doing something extraordinary and I'm hoping this is it.
National Gallery – behind the scenes at the national gallery, it looks like all the things i crave in a documentary
The Lady from Shanghai
 – I love the old restored films that are brought back every year. I still remember the year Rear Window played at The Embassy and despite having seen that film on video many of times it blew my mind. So to not see anything Orson Welles would be a crime against cinema
Bonus Track
The Kingdom of Dreams and Madness – behind the scenes at Studio Ghibli the year that Miyazaki Hayao was completing his last film The Wind Rises and Takahata Isao worked on The Tale of Princess Kaguya