Walking in Light
We've already previewed the LUX festival, but now we're a bit over halfway through and the weather's looking kind, it's worth reminding you to See. It. Now. You have until Sunday.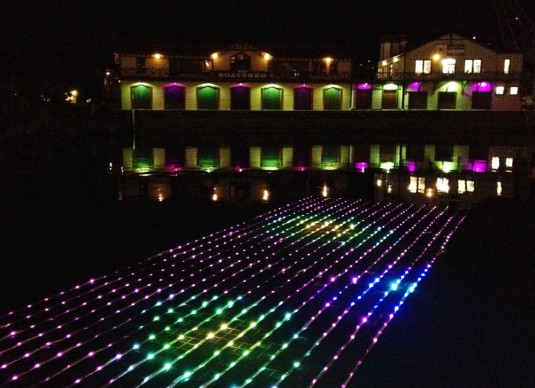 We had a wander around last night, and the atmosphere was (appropriately) electric. Quite apart from the installations themselves, the experience of being around so many people enjoying Wellington's streets, lanes and waterfront on a winter night was delightful. Some might question the wisdom of combining sound-activated art works with hordes of excitable children (my ears are still ringing), but in general the cheerful crowds with their phone cameras and DSLRs were an attraction in themselves.
There's so much variety that it's hard to pick favourites, and to properly experience everything would take several visits. However, some of the must-sees for me were:
Some of the other works were a touch too subtle besides such bold and bright competition, but the two permanent installations (The Chandelier and the Hikitia) should come into their own in their everyday contexts. Others depended very much on the angle and distance of viewing, so make sure you keep walking around to get the most out of them.
Tim's already mentioned the deLux dining and food trucks, but the route also passes several bars and cafés. I can heartily recommend Bin 44, Crumpet and Golding's Free Dive for fine drinks and nibbles along the way.