A new taonga for Ngā Taonga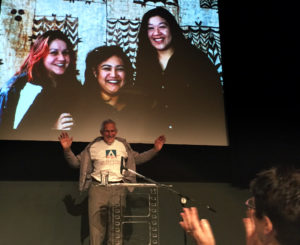 The 2014 amalgamation of our Film, Television and Sound Archives into Ngā Taonga Sound & Vision saw its nomenclature justified this week with the unveiling of an aural taonga for the ages. On the 35th anniversary of Wellington Access Radio's arrival on air, broadcast material dating back throughout the station's lively history has been added to the Ngā Taonga archives.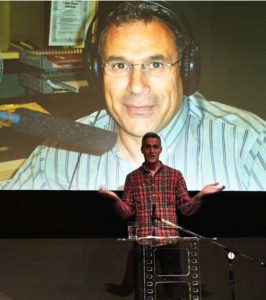 Discovered when Radio Collection Developer Gareth Watkins popped by his old work at Access, the station's archival material offers an ear in on a wide breadth of Wellington voices from as far back as April 1981. Since that time the non-commercial station's remit has been providing access to oft-unheard voices within the Capital community.
"Taonga and collection items have their own energy," says Watkins, responsible for logging, indexing and facilitating access to the Access archive: "They travel through the world and join the collection at the right time." Recorded on many-times-reused tapes, many shows exist only as degrading electric waves somewhere out in space (such is the Wellingtonista's rudimentary understanding of radio technology, at least for the purposes of this post). But whatever ended up on those tapes when they left the studio — much of it dating back to the 1980s — now joins the collection.
Much of the material is still making its way toward the public, but Watkins has already begun sharing curios. You can hear some excerpts from Access Radio's very first broadcast here, and can browse further items in the Ngā Taonga catalog for requesting from the archive.