Film : Where There Is Life
The task of caring for his terminally ill wife Margaret falls squarely on the broad shoulders of Stephen Lee. He would not have it any other way. Wellington film maker Gwen Isaac's observational documentary was shot over the four years following Eastbourne woman Margaret's diagnosis with motor neuron disease. We watch as the focus of the small family shifts from raising a young daughter to providing palliative care to the wife and mother. It's a bitter, losing battle in which Margaret fiercely asserts the identity her failing body denies her, while her caregivers increasingly endure the injustice of being perceived by their patient as the disease's enablers.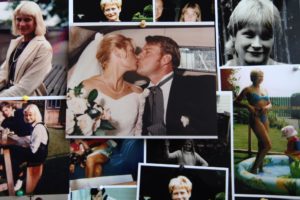 Stephen also has to earn a living and take care of Imogen, aged ten at the time of diagnosis. Observing the child's self-preserving separation from the relentless tragedy unfolding at the other end of the house, Isaac's film is often startling in its candour. Where There Is Life also measures the sustenance Margaret receives from her ardent Christian faith. Stephen characterises his devotion as nothing more than the fulfilment of his marriage vows. It is a view this film honours with total respect.
The film was self-funded, until the NZ Film Commission granted Gwen some money to finish the film at Park Road Post. The film is part of the 2017 Wellington International Film Festival and will screen on the 5th, 8th and 13th August. There will be screenings later in the year throughout New Zealand – go to 
www.wherethereislifemovie.com
to keep abreast of that.
Here is a link to buy tickets for screenings…the Lighthouse screening has sold out which is pretty great.