NZ Music Month at the Library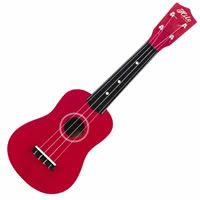 Wellington Public Library is getting into the spirit of NZ Music Month with a series of free concerts of the course of this week.
Our pick of the bunch is the Wellington International Ukulele Orchestra, featuring the talents of Flight of the Conchords Bret McKenzie and local songsmith Age Pryor, as well as an ever-expanding number of equally talented ukulele-wielding players.
They're playing on the mezzanine level in the Young Adult area at the Central Library from 1pm on Friday. Their regular Thursday-morning practice/concert at Deluxe Cafe has seen a few classic kiwi numbers being rehearsed (Straitjacket Fits on uke? It can be done), so it should be good fun.
The Library's also going a bit Willy Wonka, with 20 'Secret CDs' being hidden in the Central Library's New Zealand CDs collection. Borrow one, and you can win a $20 music voucher from RealGroovy or Music Works. Choice.