Purple Cake Day is this Sunday, and there's cake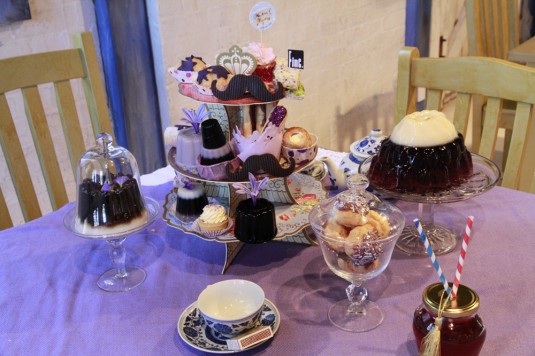 We like cake. We like high tea.  We like kids getting education. And we like the colour purple, Whoopi Goldberg not withstanding. So we're definitely keen on Purple Cake Day this Sunday March 10.
"Celebrate Purple Cake Day with High Tea at the Coronation Café. Come along to one of our four sittings for a marvellous selection of yummy Royal Windsor jelly scapes, crown jewelled sweets, club sandwiches with a twist and more. Purple Cake Day is a charity event that supports children in developing countries to get the education they need to change their lives. This year they will support kids in Haiti, Nepal, and Kenya."
With baking an assortment of places around town, this looks delicious and fun. Also, as an added bonus, the Coronation Cafe inside the Museum of Wellington City & Sea is nice and spacious, so you will not have the panicked worry about breaking something trips to high tea at Martha's Pantry can bring. Need more convincing? Here's a flyer.