Something fishy in Thorndon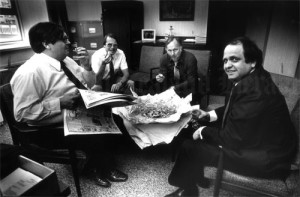 Thorndon has a long history with greasies, including David Lange's fish & chips brigade in 1980. I remember buying fish'n chips from that same store (where Cellarvate is now, I believe) and eating them on Parliament's lawn after a big legalise cannabis protest in high school (so I guess 1996?). Sadly that fish & chips shop closed down a while ago, and while it was rumoured the owners were running the place near New World Chaffers, that is also sadly now closed as well.
Naturally, Tinakori Village is far too civilised and twee to allow a takeaway place to open, but Starfish by New World Thorndon has reliably been turning out crisp chips and fresh fish for a good number of years (since November 1998, according to Twitter). But this is Thorndon, and a standard fish'n chips shop is never going to be enough. So we've got some good news.
Remember how excited everyone in Mount Victoria was when the Mt Vic Chippery opened in 2012? Finally fish'n chips had reached the sunny slopes! The Chippery has been doing so well that they've decided to expand to the shady side of town as well. We attended the opening last Monday (they're open to the public from today – apparently they received 11 orders in their first 15 minutes of being open) and we liked what we saw.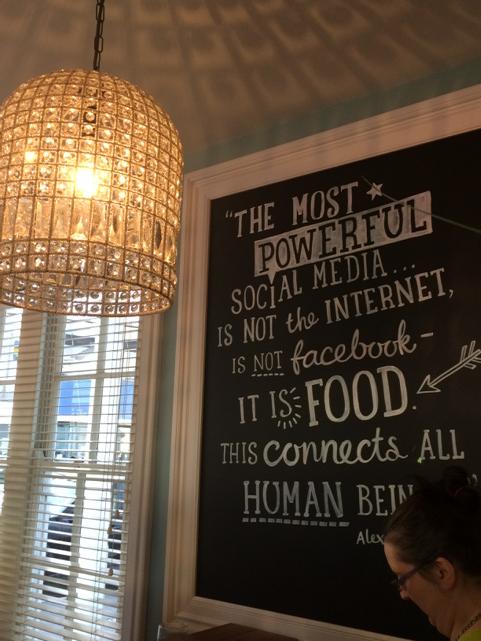 The Thorndon branch of  The Chippery is at 10 Murphy Street, which you may remember from its previous incarnation as Le Canard (I guess they're just focussing on their duck truck now?) There is a chandelier, because of course there is, because it's Thorndon, darling. The beautiful bar is made from reclaimed wood from the old Whitcholls store.There are a couple of high communal tables and also little sets of tables and chairs – a couple out on the pavement – so you can dine in if you choose. Excellent if you are one of the many public servants in the area desperate to escape your desk for half an hour at lunchtime.
At the opening we ate salmon ceviche on corn chips (delicious!) and pulled pork sliders (we imagine these to be the mini version of the pork burgers on the menu and avoided the oysters which were no doubt delicious if you like that sort of thing. So this is the thing. You might think that Thorndon already has a perfectly good fish & chips shop in Starfish, which it does, but The Chippery has a much wider offering. There's  five kinds of chips, for starters, and six ways to have whatever fish they have on the day, then things like grilled salmon, a seperate fryer for gluten-free cooking, and fresh-made salads available too. It's going to appeal to a different audience, and we imagine it will do very well. Hurray for diversity!
Oh and also – hurray for having a website that displays locations, opening times, contact details and a menu ALL ON ITS FRONT PAGE. Let that be an inspiration to the rest of you.