A few photos I took as I walked the dog in the Mount Victoria town belt, and of the unveiling of a new living sculpture at the Innermost Gardens.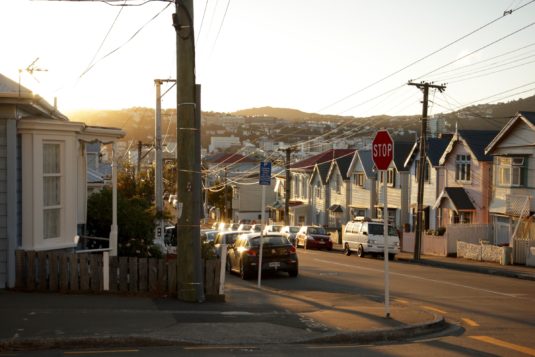 At the corner of Pirie and Austin, Mount Victoria.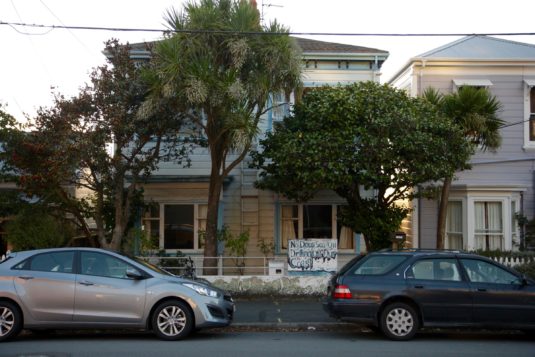 "No Deep Sea Oil Drilling Off Our Coast", Austin Street.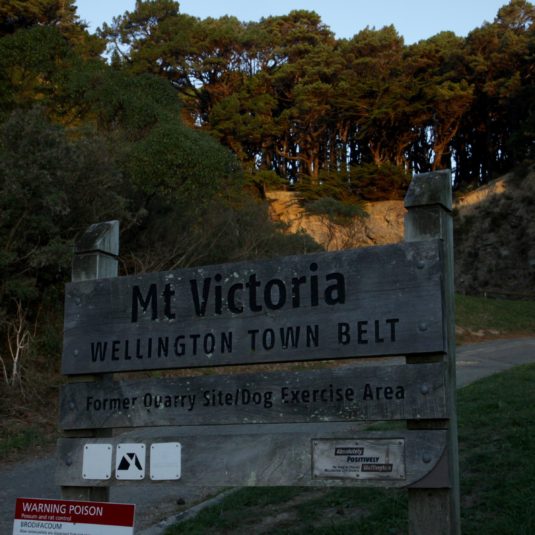 Town belt sign, top of Ellice Street.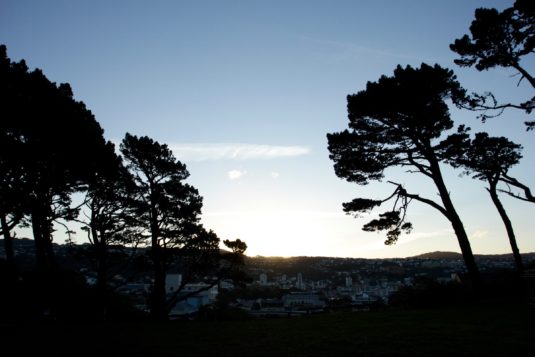 Looking west from the quarry site.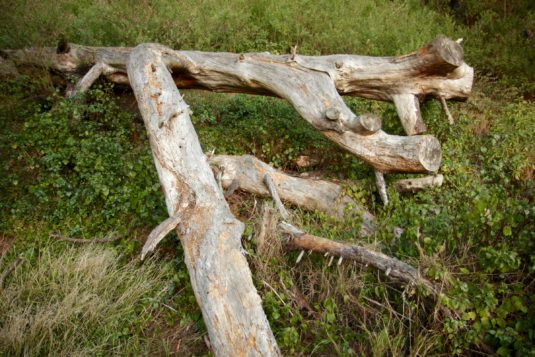 Dead wood.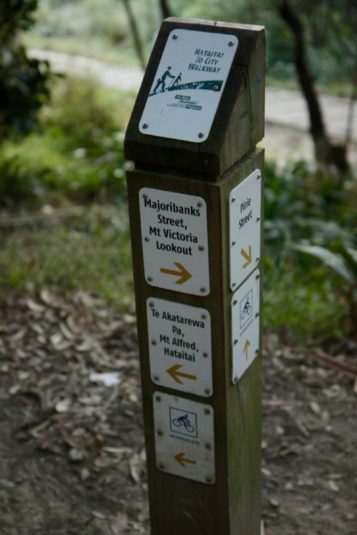 Signpost near the Pirie Street play area.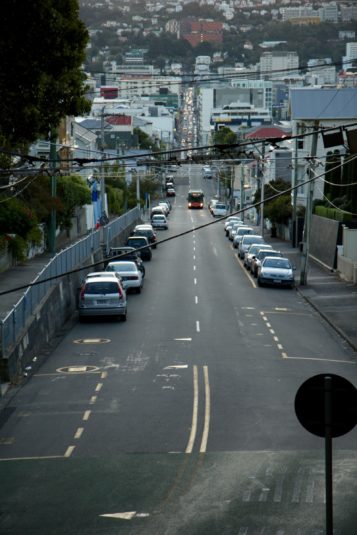 A view from the Hataitai bus tunnel of Pirie Street, Vivian Street, and Kelburn.
"A Living Sculpture"
On April 3rd, Grant Lyon's sculpture "Yeah, Nah" was unveiled by Wellington mayor Celia Wade-Brown at the Innermost Gardens in Mount Victoria, at the conclusion of the Crossways Community Centre's 2nd annual Treasure Hunt.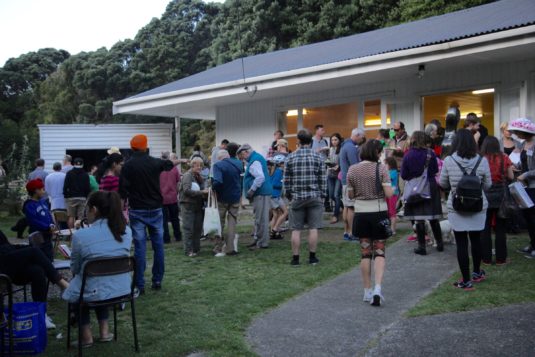 At the Charles Plimmer Hall, Crossways Community treasure-hunters have a barbecue.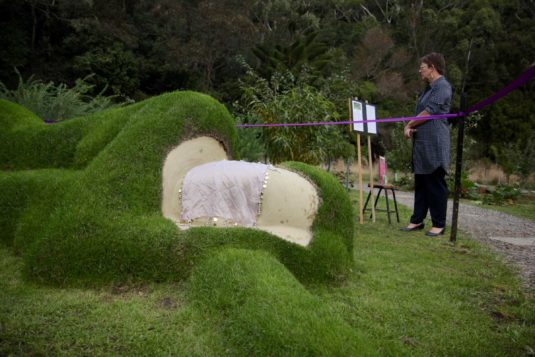 Celia Wade-Brown reads the description of Grant Lyon's "Yeah Nah" living sculpture.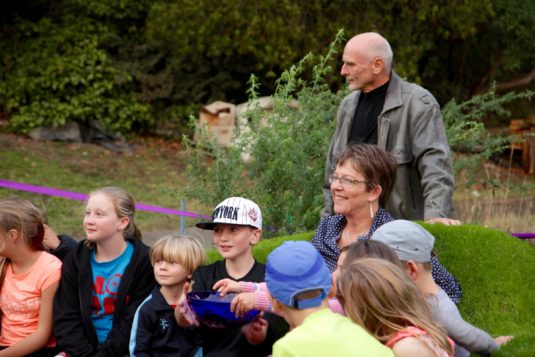 Grant and Celia with young treasure-hunters trying out the new seat.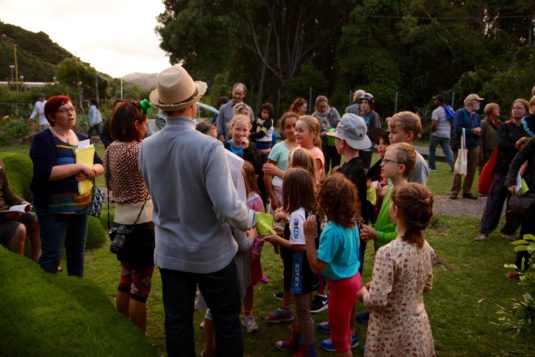 Handing out prizes.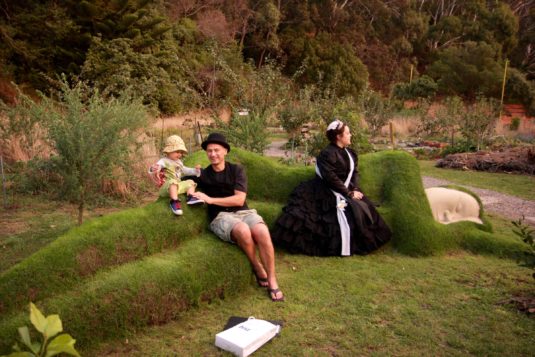 Queen Victoria and friends.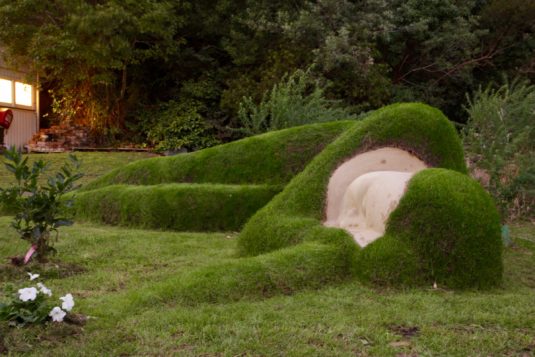 "Yeah Nah" at the end of the evening.