Cruisy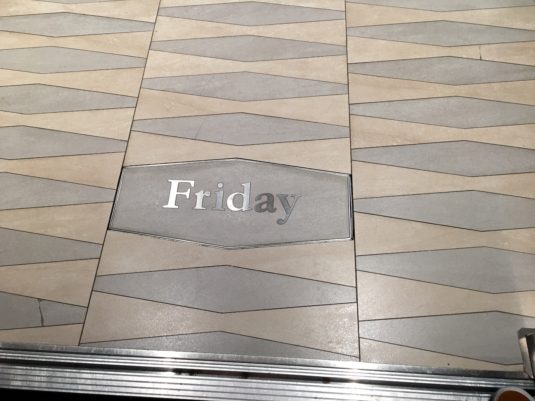 Evidently, spending fourteen nights on board a luxurious floating hotel can be a little disorientating so every night at midnight a crew member goes around all the elevators on the ship and swaps out a little plaque on the floor with the correct day of the week. This is one of several fairly astounding facts this correspondent learned on a tour aboard the Ovation of the Seas on its first ever port of call in New Zealand, just before Christmas.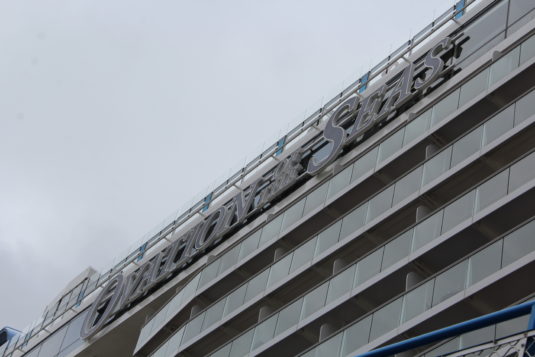 The Ovation is a very big deal indeed – the fourth biggest cruise liner in the world and the biggest to operate in the Southern Hemisphere and therefore the biggest thing to hit Wellington in a long while. Royal Caribbean pulled out quite a few stops to show gobsmacked local media around although their powers of persuasion did not extend to the grim Wellington summer weather which offered an alternating diet of freezing rain and howling gales.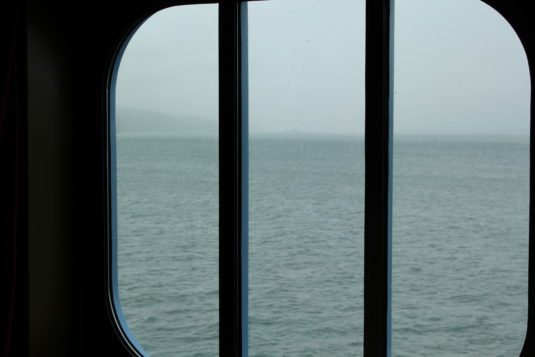 Still, we were inside most of the time and well protected from the elements but we could see that the large outdoor pool was probably not going to get the amount of attention it would usually receive. Despite that, the crew gamely soldiered on putting up the volleyball nets for a match that would probably struggle to raise one team.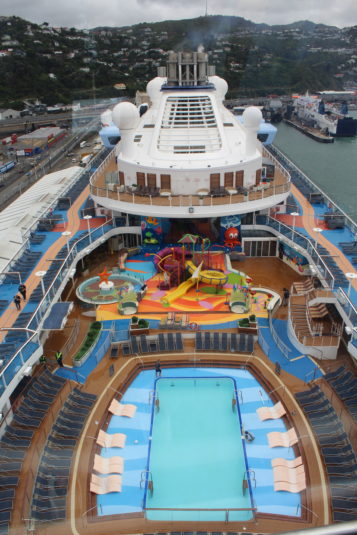 Ovation of the Seas was built primarily for the Asian market and spends half the year based out of Hong Kong, coming south for their off-season. A dedicated satellite uplink provides internet access for guests and crew (evidently the fastest on any ship in the world) but a glitch in the matrix means all your Instagram photos are tagged as Kowloon. Or so we were told.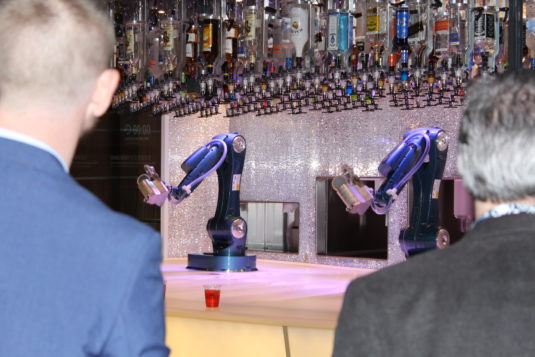 If cruise ships were a country they would be the third biggest holiday destination the world – and the numbers keep growing, hence Royal Caribbean's billion dollar investment in each ship. The passenger arrivals to Wellington each year contribute a huge amount to the local tourism economy with Ovation's three single day visits this season adding an estimated $1.5m to local businesses. CentrePort has done an amazing job of being able to host these visits at all after the Kaikoura earthquake knocked so much of that part of the city out of action but the arrivals hall is cordoned off for the foreseeable future and the first that guests see of Wellington is now converted shipping containers and marquee tents.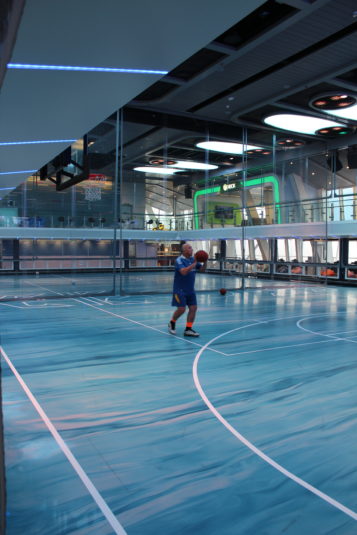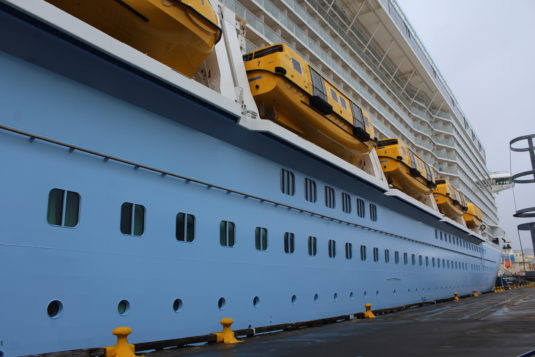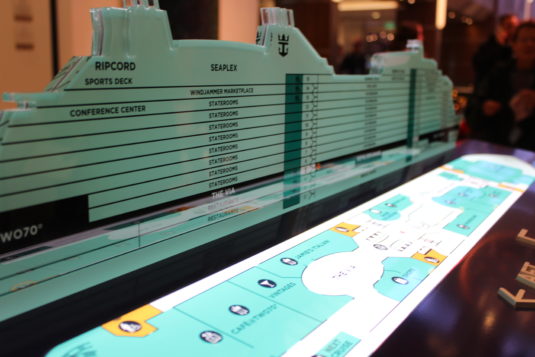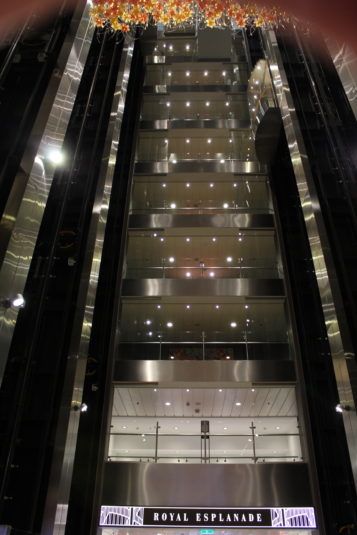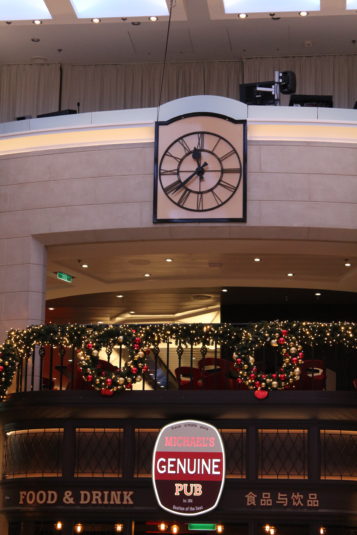 Ovation of the Seas returns to Wellington on 4 January 2017. Photographs by Sebastian Macaulay.