Music vs Art = Open City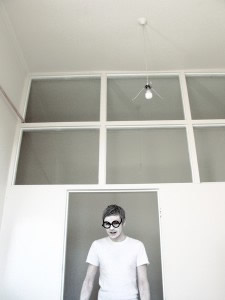 City Gallery is currently exhibiting Roundabout, a major collection of bold, bright and wicked-as works from emerging artists from around the world. It's well worth a visit.
Part of Roundabout is 48,000 Revolutions, a piece by Flying Nun founder Roger Shepherd. He's selected 24 hours worth of songs, which randomly play. There is also – and this is the most important details – a couch on which you can plonk your weary arse and just enjoy his excellent taste in music.
Related to this the Open City event at the gallery of Thursday night (14 October). The gallery sez:
Art after dark takes a Flying Nun twist with presentations and performance at City Gallery. Beginning with iconic Flying Nun founder Roger Shepherd in conversation with Mark Williams, the evening also includes a presentation by Jed Town of Fetus Productions, followed by a performance from recent Flying Nun signing, Grayson Gilmour. With the galleries open and presenters from 6pm, settle in for the evening – there's even a cash bar from Nikau.

$5 entry, free for City Gallery Friends.
Sounds bloody excellent, yeah. If you like art and music, you should go.