Here's a couple of exhibitions with openings that you'll want to attend, and one that you really ought to see before it closes.
First up, Page Blackie Gallery (which is a much less geographically confusing name than its previous incarnation as Tinakori Gallery) launches a new exhibition of Gina Jones' light works tomorrow night (Tuesday 24th from 5:30pm). Jones' work will be familiar to many from her permanent installation in the gallery, and even if the Page Blackie crowd tends towards an older demographic (you could almost hear the old money rustling at the recent Max Gimblett launch), the openings can still be lively affairs: the Masked Barfly warns us to get there early and stake out the drinks table.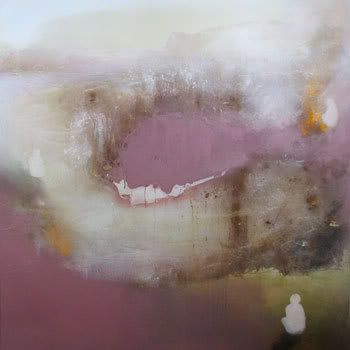 The opening of Jane Kellahan's Humankind exhibition, from which the above image "The Healers" is taken, sounds like it's aimed at a slightly different audience. It will feature live music by members of Phoenix Foundation and Fat Freddy's Drop, and it's on at the Woolstore Design Centre (262 Thorndon Quay) from 5:30pm next Wednesday the 2nd of July. If you miss the launch but want to see her work, you'll have to be quick because it's only on until the 5th, or if you're really keen she also runs workshops.
(more after the jump)