The start of each year often sees a shake-up of the bar and restaurant scene, and with the Current Economic ClimateTM one might expect a few more closures than usual. Let's not dwell on such morbid speculation, and look at a few closings and openings that we do know about.
While discussing the demise of Temperance (which didn't reopen this weekend, despite DB's threats assurances), Blair mentioned that the Courtenay Arms had been replaced by something called "The Kiwi Pub". It doesn't look quite as dire as I had feared, and its light, airy feel is more beach café than six-o'clock swill. It's still nostalgia-by-numbers, though, presumably aimed at the backpacker market, and despite the odd decent beer on the list, the Society Of Beer Advocates is not impressed.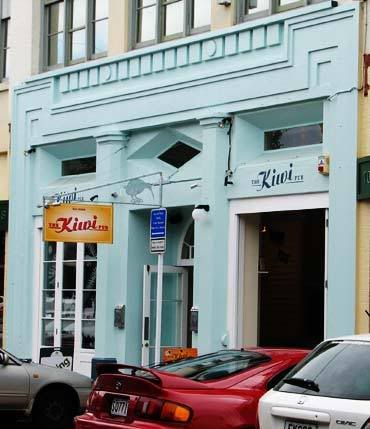 Across the road, New Orleans will open its new Allen St location in a a couple of weeks, in the space long left vacant by the unlamented Play. I hope it lasts longer than its cursed Lambton Quay incarnation, and while it's presumably aiming at a different demographic, its Cajun cuisine will have stiff competition from Sweet Mother's Kitchen around the corner.